WE ARE STEADFAST, WELCOME!
At Steadfast Management, we know how important (and difficult) it is to find a home that fits you and your lifestyle. Whether you are looking for something simple for you and your pet or something that your family can call home, our associates are dedicated to helping you find the perfect place to complement your lifestyle.
It will be easy to find a Steadfast property that ticks every box on your new home wishlist. You can explore all our properties here.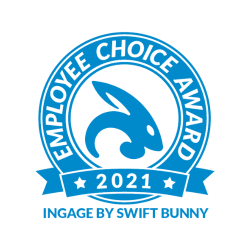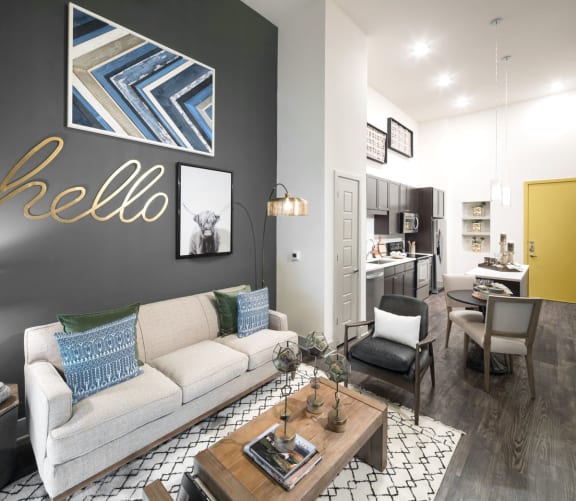 FLOORPLANS AND AMENITIES THAT EXCEED EXPECTATIONS
Through our extensive experience of creating and managing communities, we have learned how to give residents what they need from an apartment home, but also what they want. Our team at Steadfast Management is driven by their desire to enhance the home life of our residents through stylish floor plans, abundant amenities, and dedicated customer service. Learn more about our communities below.
TESTIMONIALS
Everyone and Everything are 110%. The staff are Excellent and the other tenants are Wonderful. – Iva, 2020 I am a recent new resident at Amberleigh Bluff and was very pleased with the communication about tour availability and office accessibility due to COVID-19. The office staff's professionalism and responsiveness made my decision to move here very easy.

- Resident of Amberleigh Bluff, 2020
Lovvvvvveeee it here.The management here is absolutely wonderful! The manager, Shaneil, is very professional. Along with the most amazing staff. So happy to call this place home. Everybody we met so far is very nice. Hands down the best apartments I've lived in.

- Caliesta, Resident of Central Square, 2020
The management here is absolutely wonderful! The manager, Shaneil, is very professional. It's been a rough time due to quarantine, but the office staff has done their best to keep things as normal as possible. Even though amenities are closed, the staff is being very understanding and are taking precautions so they can open up soon!!

- Joy, Resident of Central Square, 2020
I have nothing but good to say about this place, Taylynn especially has been extremely helpful and quick to answer all of my questions. Good walking distance to many beautiful parks as well as many options of different ethical choices of food nearby.

- Blake, Resident of Lofts at Palisades, 2020
It will be almost two years since I have lived at this apartment community and I really enjoy every aspect of it! They have great amenities, is a great location, aesthetically pleasing apartment style, and overall is a safe/quiet neighborhood. This community checks every box of mine in regards to apartment living. Safe to say, I'm definitely renewing my lease.

- Jerra, Resident of Lofts at Palisades, 2020
It's beautiful, location is convenient for us, and overall just a nice place.

- Resident of Flats at Palisades, 2020
I love the location! Beautiful apartments with large windows which is a plus for me. I've lived here for a little over a year. The staff is very nice, courteous and the maintenance has always been very prompt.

- Ruby, Resident of Flats at Palisades, 2020
I just love this property. Jessica and Don are so helpful and kind. I love the friendly neighbors. The maintenance is very courteous and gets right on your requests right away. The grounds could use a little color with some beautiful flowers. But overall I am impressed and it is by far a blessing to be here.

- Carrie, Resident of Windsong, 2020
We just signed a new lease for my 3rd year here at Windsong Apartments. The staff are always friendly, helpful and informed. Maintenance requests are handled effectively, efficiently and timely. The grounds are extremely well maintained & the amenities are wonderful! Its a small community and the fun activities they have for residents are planned and organized by a number of really great people and lead by a very sweet and thoughtful young couple. And it's so quiet and peaceful.

- Julie, Resident of Windsong, 2020
Transplant from ATL. Loving the Nashville area and a good part of the experience is due to my apartment. I've loved neighbors, amenities and the staff. Kelly is super sweet, patient and eager to help if you ever get the opportunity to connect with her. Everyone has dogs (which is a plus to me), the gyms are awesome, the events are always so generous and unique and the place is secure. Worth every penny and I've been very pleased.

- Brittany, Resident of Eastside Heights, 2020
This place is beautiful and convenient. All of the staff is very professional and care about the residents needs. My experience here has been nothing but AMAZING! Definitely will recommend to my friend who is moving here next March.

- Yaylin, Resident of Eastside Heights, 2020
I've truly enjoyed my stay here at the Discovery at Mountain View. I love the area, the peace and quiet and how fast maintenance responds to each service that needs to be done. The staff is amazing! Thank you Meaghan for always responding in such a timely manner, thank you for making sure my stay here is a pleasant one.

- Alfonce, Resident of Discovery at Mountain View, 2020
Great place to live and Ben on the maintenance team is awesome!

- Shawn, Resident of Discovery at Mountain View, 2020